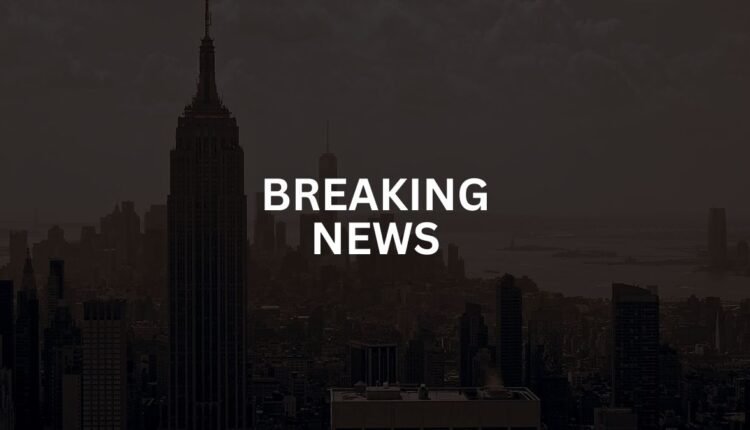 Jaishankar Seetharaman: A Visionary Leader Driving De-Urbanisation and Economic Growth in India
Seasoned IT Professional with a Passion for Mentoring
New Delhi (India), October 5: Mr. Jaishankar Seetharaman is a seasoned IT professional who has worked alongside global businesses over the course of three decades of his professional life. Some of these businesses have shaped the travel industry across continents. He has gained deep expertise in technology adoption and managing large transformational IT projects across various industry verticals. He has also witnessed the evolution of the travel industry and the impact of technology on businesses and society.
Mr. Jaishankar is deeply passionate about mentoring young talent, budding entrepreneurs, and startups towards success. He enjoys and encourages innovative ideation by the youth, who will lead us through the next evolution of the industry. He believes that learning is a lifelong process and that sharing knowledge and experience is the best way to grow.
A Visionary Leader with a Social Mission
Mr. Jaishankar is also a visionary leader who has a social mission to foster economic growth and create job opportunities in tier 2 and 3 cities in India. He believes that India's future lies in its emerging cities, where there is immense potential for innovation and development. He also believes that it is not fair to expect people from tier 2 and tier 3 cities and towns to leave their families behind and migrate to metros to pursue their dreams and aspirations.
That is why he co-founded Mikro Grafeio in 2021, a social impact startup that aims to generate 100,000 job opportunities by offering integrated workspace and workforce solutions, as well as advisory and consulting services for businesses seeking to establish operations outside of metros and tier 1 cities.
Co-Founder and CEO of Mikro Grafeio: A Game-Changer in the Workspace Landscape
Mikro Grafeio is a game-changer in the workspace landscape in India. It offers unique workspace solutions in 40 locations across India, equipped and optimized for efficient processes, skilled personnel, and high performance. These workspaces are designed to meet the needs of businesses of all sizes, from startups to enterprises, across various domains and sectors.
Mikro Grafeio distinguishes itself through its comprehensive services, delivering end-to-end solutions to clients. By leveraging technology, Mikro Grafeio ensures exceptional customer experiences through tailored, custom-built solutions. This approach enables customers to seamlessly fulfill their distributed workspace and trained workforce needs across India under a single zero-capex Managed Service Agreement (MSA) while aligning with environmental, social, and governance (ESG) goals.
Mikro Grafeio has cultivated a curated partner ecosystem, allowing them to offer a diverse range of value-added support services. This ecosystem enables them to address various customer needs throughout the planning stage and post-setup operations. By handling these aspects, Mikro Grafeio allows businesses to focus on core growth and customer satisfaction.
Mikro Grafeio has been recognized and honored with several prestigious awards, one of which is the 'Start-up with a Deep Social Impact Award' from the Federation of Indian Chambers of Commerce and Industry (FICCI), which they have brought home for two consecutive years. Mikro Grafeio was also selected as one of the TiE50 award winners, representing the top 50 startups in India.
Strategic Leader: Driving Operational Efficiency and Business Growth
Mr. Jaishankar is not just a co-founder of Mikro Grafeio but also a strategic leader who drives operational efficiency and business growth for the company. He strategically leverages emerging technologies to enhance the quality and productivity of the workspaces and workforces that Mikro Grafeio provides. He also inspires clients to achieve their de-urbanization goals by showcasing the benefits and opportunities of setting up or expanding operations in emerging cities.
Mr. Jaishankar's vision is to make it easy for businesses of all sizes to seamlessly set up or expand operations in India while leveraging the power of emerging cities. He is also deeply passionate about transforming local economies and creating social impact through his work. He is not just a successful entrepreneur but also a social innovator who is driving de-urbanization and economic growth in India. He is a role model for many aspiring leaders who want to make a positive difference in the world.
If you have any objection to this press release content, kindly contact pr.error.rectification[at]gmail.com to notify us. We will respond and rectify the situation in the next 24 hours.