Infinova's Contemporary Surveillance Solutions Answer the Call for India's Growing Safety Needs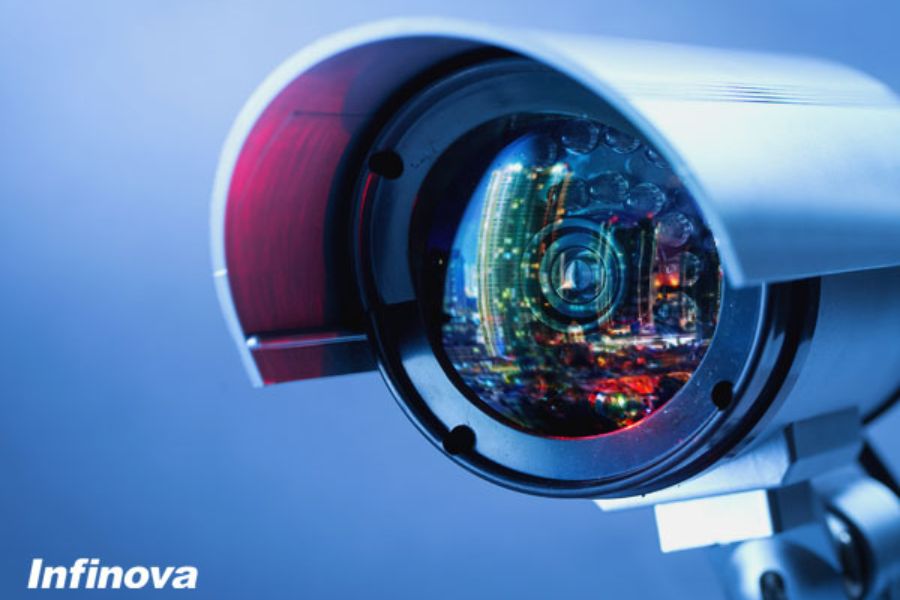 Infinova: The Trusted Name in Surveillance Solutions
​New Delhi (India), May 11: With India undergoing tremendous and swift expansion across its territories and industries, there has been a corresponding escalation in the requirement for safety and security measures, and Infinova is unmatched in its ability to provide such services to entities across the country. Infinova has taken extensive measures to ensure the safety and security of urban zones. Collaborating with significant entities such as L&T, they have strengthened their endeavors to create safer cities for all. Furthermore, their cutting-edge equipment has been installed in over 60 airports across India, ensuring that no aspect of safety or efficiency is overlooked. Infinova's unwavering dedication to providing comprehensive security solutions demonstrates their commitment to keeping people and places safe.
Infinova's surveillance solutions witnessed early success in the burgeoning Indian market, with the city of Mumbai emerging as a pioneer in their rapid adoption. At present, an impressive tally of thousands of cameras are in operation across the city. Such a significant presence is a testament to Infinova's industry-leading solutions and their commitment to providing state-of-the-art surveillance systems.
Moving forward
"As the company grows, the mission stays uncompromised" says Nitin Amin, the Country Head – India and Marketing Head – India, ME and Africa. Infinova strives to maintain its commitment to providing exceptional service to a diverse range of clients in a variety of industries, including but not limited to government agencies, transportation including metros and airports, chemical, thermal, pharmaceutical, and oil and gas industries.
Infinova has a distinct advantage over other solution providers as they are involved in both the manufacturing and development aspects of their products. This end-to-end control of the process allows for complete customization according to the unique needs of each client. In addition to their high level of customization, Infinova's approachable nature and ability to solve complex problems have made them a preferred partner for public projects that require a high degree of efficiency. The firm has helped many Indian airports increase their efficiency tremendously through their modern security systems by speeding up security checks and thereby moving people faster.
While Infinova enjoys a high level of customer satisfaction for its offerings that often include personalised mixing and matching systems and services for clients, the company is now working on introducing new ranges of explosion-proof and thermal cameras to further safeguard the safety at hazardous and critical zones ensuring complete protection of the customer premises. Not only will these devices be able to withstand extreme conditions, but can also be equipped with the Big Data platform and all its subsequent tools that will once again revolutionise the security systems. Like all the existing Infinova products on offer, the cameras will be equipped with leading certifications like BIS, ISO, IEC, UL, PESO, VAPT, and more which will vouch for the robustness and strength of the same.
Infinova is distinguished as one of the select few technology and systems providers that demonstrate an unwavering commitment to Indianising their production and operations. This is achieved through a rigorous and continuous effort to develop, identify and utilise locally-sourced components, as well as strategic initiatives aimed at bolstering local supporting industries based in India.
Infinova's Growth Boosted by Make in India Campaign
The rapid expansion of Infinova has been made feasible by a critical element, specifically the assistance extended by the Indian government towards local businesses. The government's initiatives, including but not limited to the Make in India campaign, have played a pivotal role in accelerating the growth of Infinova and other similar ventures. Nitin holds high regards for the government's recent plans and favourable attitudes towards business and says "If we continue to receive support through phased adoption and rightful implementation of policies that promote Indian manufacturers and traders over the next few years, nothing is impossible!".
More to come
Infinova's presence grows in tandem with the country's progress and the reduction of disparities between urban, semi-urban, and rural areas. Infinova's security systems are poised to become increasingly ubiquitous in the coming years, not just in metropolitan areas like Mumbai and Delhi, but also in smaller cities and towns like Bhubaneswar, Tirupati, and beyond. This growth demonstrates Infinova's unwavering commitment to ensuring the safety and security of individuals, businesses and communities across the country, regardless of location or scale.
If you have any objection to this press release content, kindly contact pr.error.rectification[at]gmail.com to notify us. We will respond and rectify the situation in the next 24 hours.