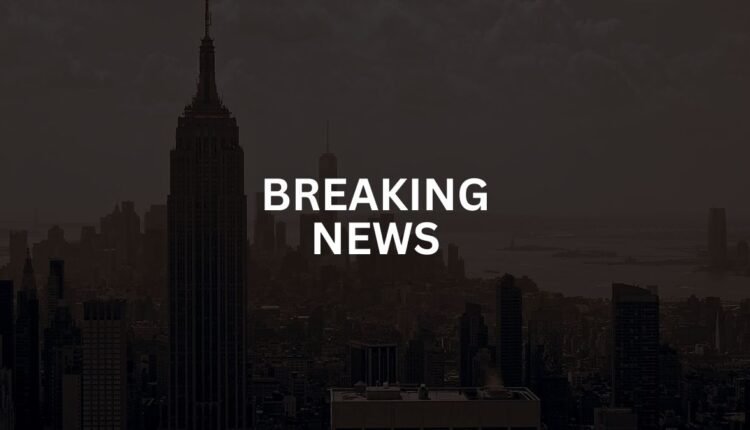 Empowering Communities: Mindtickle's CSR Initiative Transforms Lives in Pune's Mahalunge Village
Pune (Maharashtra) [India], October 13: The complex issue of migrant labor problems in Pune, Maharashtra, is deeply intertwined with the challenges faced by rural communities in Vidarbha and Marathwada. These regions, known for their agricultural heritage, have grappled with economic difficulties stemming from factors like inadequate irrigation facilities, low productivity, and insufficient government support.
Consequently, many farmers and agricultural labourers from these areas seek refuge in urban centers such as Pune in search of better employment prospects. However, the transition from rural to urban life often brings with it an array of hardships. Migrant workers, driven by the hope for improved livelihoods, often encounter a harsh reality marked by low wages, substandard working conditions, a lack of social security, and limited access to fundamental necessities like healthcare and education.
In response to these challenges, Mindtickle, a leading organization, has undertaken a significant Corporate Social Responsibility (CSR) initiative. This initiative is aimed at addressing the multifaceted problems faced by the Mahalunge community, a large village situated in the Mulshi Taluka of Pune district, Maharashtra, near the Mumbai-Bangalore highway, with a total of 1517 families residing.
Spherule Foundation, a Pune-based NGO renowned for its work in Education, Health, Women Empowerment, Livelihood, and Environment, is implementing this project on the ground.
Education, Women's Livelihood, and Health: A Holistic and Integrated Approach
Under this integrated project, Mindtickle and the Spherule Foundation, a Pune-based NGO responsible for its implementation on the ground, have identified three core aspects aimed at uplifting the Mahalunge community: Education, Women's Livelihood, and Health.
1. Education: Over the past two years, substantial efforts have been directed towards Mahalunge's government school, Madhyamik Vidyalay. As part of these efforts, a full-time educator has been provided to the school, aimed at enhancing the quality of education. Moreover, a comprehensive Water, Sanitation, and Hygiene (WASH) program has been initiated to ensure that students have access to clean and safe facilities. The project also encompasses awareness programs on vital topics such as gender equality, menstrual hygiene, and mental health, fostering holistic well-being among the students.
2. Women's Livelihood: Empowering women is a cornerstone of this initiative. Spherule Foundation has been conducting training programs in various skills, including sewing, knitting, paper bag making, and sanitary napkin production. Recently, an important milestone was achieved as certificates of completion were distributed to women who successfully completed the tailoring course. These women are now poised to receive employment opportunities or business training, enabling them to establish a sustainable source of income. This not only empowers these women but also contributes to the economic growth of the entire community.
3. Health: In addition to its focus on education and women's livelihood, the health component aims to promote preventive care and raise awareness within the community. A health camp has been established to provide health check-ups and screenings, facilitating the early detection of health issues and enabling timely interventions. By emphasizing preventive care, the project seeks to alleviate the burden of preventable diseases and foster a healthier, more resilient community. Furthermore, alongside the health camps, the project conducts informative health awareness sessions. These sessions cover topics of profound significance, including menstrual hygiene, mental health, and sanitation. By imparting knowledge and fostering awareness on these subjects, the initiative empowers community members to make informed health decisions, promoting overall well-being and contributing to a healthier and more informed community.
Impact Beyond Numbers
The impact of Mindtickle's efforts goes beyond statistics. By providing education, livelihood opportunities, and healthcare support and awareness, the initiative is not just addressing immediate issues but also laying the foundation for a sustainable future for Mahalunge.
Community Voices:
Residents of Mahalunge express their gratitude for Mindtickle's unwavering support. Poonam Gaikwad, a beneficiary of the sewing training program, shared her joy, saying, "This initiative has changed our lives. I can now contribute to my family's income and send my children to school with pride."
A Brighter Tomorrow
Mindtickle's CSR initiative in Mahalunge serves as a shining example of corporate responsibility, proving that with dedication and strategic intervention, transformative change is possible. As more corporations join hands with communities, the dream of a prosperous, empowered India moves one step closer to becoming a reality.
To learn more about this CSR effort, you can connect with the Spherule Foundation at www.spherule.org.
If you have any objection to this press release content, kindly contact pr.error.rectification[at]gmail.com to notify us. We will respond and rectify the situation in the next 24 hours.